Rockologist
Some people say we should stop playing AC/DC…
It's your chance to weigh in and let us know which songs stay, and which songs go.
We're putting together a crew of Rockologists…
and the gig is pretty simple: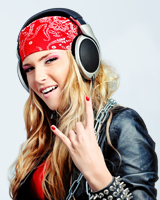 Listen to music.
If you decide to be a Rockologist, you will absolutely have a hand in deciding what music we play on 93 Rock.
Once you join below, you will be able to listen to songs and rate them. You don't have to do the list all at once, you can start and stop as often as you'd like. Listen on your own time, and at your own pace.
The first 100 Rockologists to make it through
all of the songs get:
So… are you a Rockologist?