Office Invasions
We want to invade your work place...
...hand you a pair of tickets for the 93Rock bus to see Kiss and Mötley Crüe September 8th at Alpine Valley, then feed you and up to 19 other co-workers.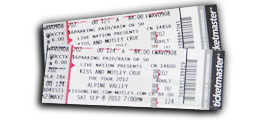 Register for your Chance to be Invaded
The Office Invasions will take place on August 16th, 23rd, and 30th. Will we be coming to see you?