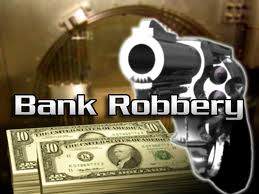 RACINE, WI (WTAQ) - A bank branch in Racine has been robbed twice in three days.
Police said the Wells Fargo Bank on King Drive was held up early Saturday afternoon, and again Monday morning around 10 a.m.
In each robbery, police said a man handed a note to a teller -- and neither robber displayed a weapon.
There was no word on how much money was stolen, if any.
(Story courtesy of Wheeler News Service)