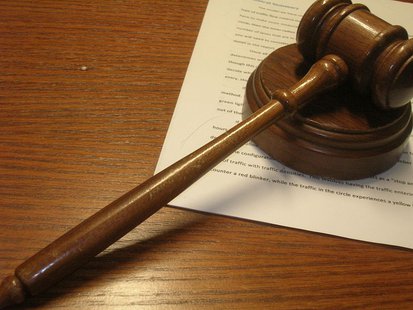 MILWAUKEE (WTAQ) - A Milwaukee father and son are charged in the murder of a man who refused to hand over $50 in a New Year's Eve robbery attempt.
45-year-old Eric Hill was being held under a quarter-million dollar bond on charges of first-degree intentional homicide and attempted armed robbery. 25-year-old Deonte Hill is charged with felony murder, bail jumping, and illegally possessing a gun as a convicted felon. He's under a $150,000 bond.
According to prosecutors, both Hills and 36-year-old Fernando Winters were at a northwest side hotel to collect money that a woman owed them. Eric Hill then allegedly tried robbing Winters of his $50 just outside the hotel. Prosecutors said Hill ended up shooting Winters twice, and never got his money.
Meanwhile, Deonte Hill told police he was listening to loud music close by, while smoking marijuana -- and he never heard the shots. A surveillance camera at a nearby hotel caught the shooting on tape.
Both Hills are due back in court next Tuesday for preliminary hearings.
(Story courtesy of Wheeler News Service)