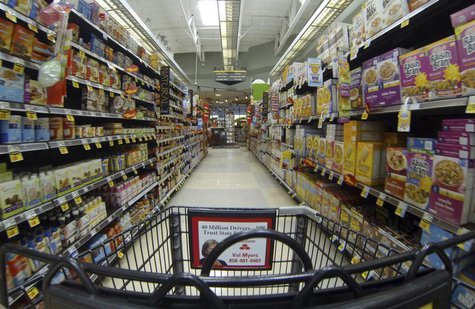 UNDATED (WSAU-Wheeler News) Wisconsin grocery shoppers paid 6-percent less than the national average for basic food items in March. That's according to the latest Farm Bureau Market Basket survey, which also revealed a slight increase in food prices over the past year.
Shoppers in almost 30 Wisconsin cities paid three-tenths of a percent more than last March for 16 basic food items. Some staples had some big price increases due to stronger exports and tight domestic supplies. Wisconsin shoppers paid 32-percent more for potatoes, 21-percent more for eggs, and 13-cents more for a gallon of milk. The prices hikes were off-set by reductions for other foods. White bread dropped 11-percent, and bagged salad cost 14-percent less. Six other items also had price cuts, including orange juice.
All told, the state's average price of the 16 food items was $50.04 -- up 13-cents from last March, but down slightly from last September. It was also more than $3 less than the national Farm Bureau figure of $53.27.