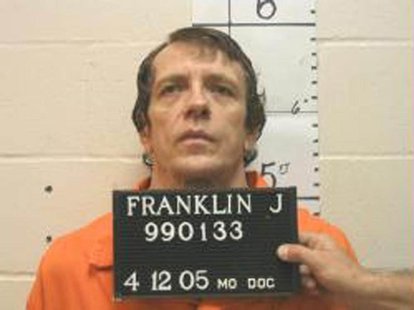 UNDATED (WSAU-Wheeler News) A man convicted of eight murders, including two in Wisconsin, has been executed in Missouri. The U-S Supreme Court rejected a stay-of-execution overnight for 63-year-old Joseph Paul Franklin. The justices upheld a federal appeals court ruling which threw out a stay order from District Judge Nannette Laughrey. She said the state of Missouri had not clearly spelled out its latest drug method for executing Franklin. The man's attorney says her client's mental illness is most likely preventing him from understanding what's going on.
Missouri is the only place where Franklin was given a death sentence.
The first of his killings came in Madison in 1977, when he shot a black man and his white female companion to death. He was in his mid-20's when he began traveling across the country, vowing to "cleanse" the nation of blacks, Jews, and gays. On Monday, Franklin told the Saint Louis Post-Dispatch that he no longer hates Jews and blacks. He said he interacted with blacks while in jail and quote, "I saw they were people just like us."
Tru-T-V's Crime Library said Franklin was tied to a dozen murders that he was never convicted of -- and he was also linked to 16 bank robberies, two bombings, and six assaults.