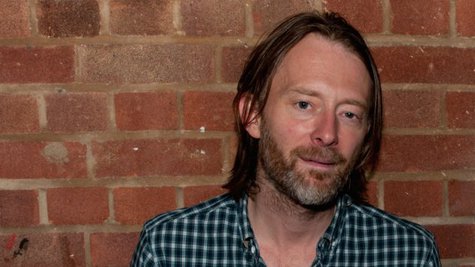 It's safe to say that Radiohead frontman Thom Yorke isn't a fan of British Prime Minister David Cameron . Yorke says that he will take legal action if Cameron plays any Radiohead tracks during his re-election campaign.
"I can't say I love the idea of a banker liking our music, or David Cameron," Yorke tells U.K. magazine Dazed & Confused . "I can't believe he'd like [2011's] King of Limbs much. As long as he doesn't use it for his election campaigns, I don't care. I'd sue the living s**t out of him if he did."
Yorke adds that while he's looking forward to releasing Amok , the debut album of his side project Atoms for Peace that includes bassist Flea from Red Hot Chili Peppers , he wishes the record was a little more upbeat.
"It's not like [my 2006 solo album] The Eraser at all," Yorke reveals. "But it's not a band album either; it doesn't sound like a band playing. If it were up to me, every track would be 10 minutes long…to me, the Atoms album is not dance-y enough."
Amok will arrive in stores on February 26.
Copyright 2013 ABC News Radio