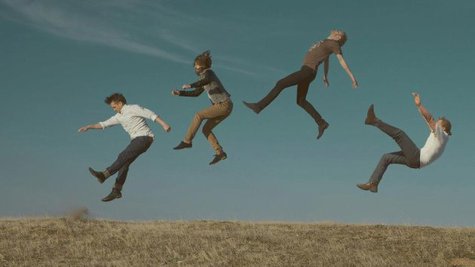 While Imagine Dragons are no longer struggling musicians, frontman Dan Reynolds says that it wasn't that long ago that they were begging for paying gigs in the casinos of their hometown of Las Vegas, NV.
"When we started out, we just wanted to play live," he tells U.K. newspaper The Sun . "We'd play half original songs and half covers. We played six-hour sets for six days a week. And from that point we haven't stopped playing and touring."
Reynolds adds that the band has gone through quite a lot together over the last few years on their way to stardom. "We've gone to jail together, we've been robbed on the road, we've had so much happen in the past few years," he reveals. "Someone broke into our tour bus and stole all the clothes we owned and we were super-poor so we went to a thrift store and bought two outfits each which we wore for four months."
Imagine Dragons are currently trekking across North America promoting their debut album, Night Visions . Atlas Genius is supporting the band on select dates. Visit ImagineDragonsMusic.com to view the full itinerary.
Copyright 2013 ABC News Radio