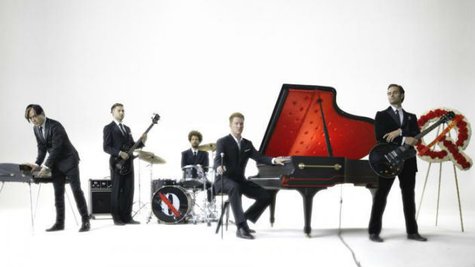 The long-running PBS series Austin City Limits has an impressive and diverse lineup of artists on tap for the second half of its 39th season. Rolling Stone reports Queens of the Stone Age , fun. and Portgual. the Man will all be part of the show's upcoming episodes, which begin airing next month.
QOTSA's episode will kick things off on January 4, while fun. will share the stage with Dawes for their episode, which airs January 18. Portugal. the Man will split their episode with Local Natives , set to air on January 25.
To give you a taste of what's to come, Austin City Limits has a posted an online preview of QOTSA's performance of " Smooth Sailing ," a cut form their latest album, …Like Clockwork . Visit ACLTV.com for more information.
Copyright 2013 ABC News Radio
Queens of the Stone Age on Austin City Limits "Smooth Sailing" from Austin City Limits on Vimeo .