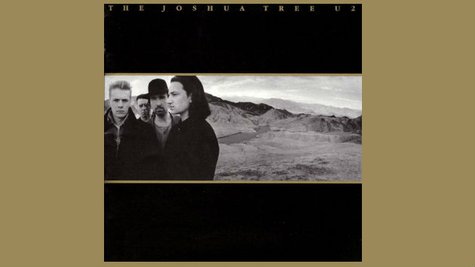 A classic album by U2 is among the recordings that will be inducted into the Grammy Hall of Fame in 2014.
Each year, the Grammy Hall of Fame recognizes singles and albums that are at least 25 years old and that exhibit "qualitative or historical significance." This year's list features 27 inductees spanning from the 1930s to the 1980s, including U2's landmark 1987 record The Joshua Tree .
Among the individual songs being honored are Run-D.M.C. 's cover of Aerosmith 's "Walk This Way," which features Steven Tyler and Joe Perry .
The inductees will be acknowledged during the 56th annual Grammy Awards, which will air January 26, 2014, on CBS. Overall, since the Recording Academy established the Hall of Fame, there have been 960 recordings inducted, counting the latest ones.
Copyright 2013 ABC News Radio