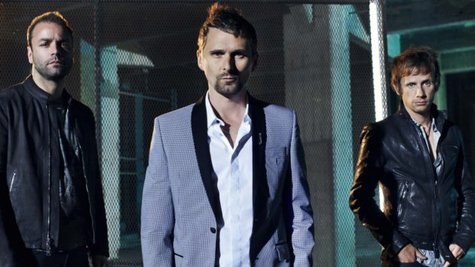 Frontman Matt Bellamy revealed that Muse has begun working on the follow-up to their latest release, The 2nd Law , which he says will sound more like the band's earlier work.
"I have this strong feeling that the next album should be something that really does strip away the additional things that we've experimented with on the last two albums, which is electronics, symphonics and orchestral work and all that kind of stuff," he tells Rolling Stone . "I kind of feel like it will be nice to reconnect and remind ourselves of just the basics of who we are."
Bellamy says the guys plan on heading into the studio to make their next album sometime in 2014, which marks the 20th anniversary of the band. The singer envisions the band embarking on a unique tour to promote the upcoming release.
"I can see us doing a combination of things, probably theaters for fun and to reconnect with what it's like to be in a small, sweaty venue and then do huge festivals to cover the fans that can't get into the theaters," he explains. "Then…we might do a short run of really high-concept shows. We touched on that on [ The 2nd Law ] tour, but I think we can go a lot further."
Copyright 2013 ABC News Radio