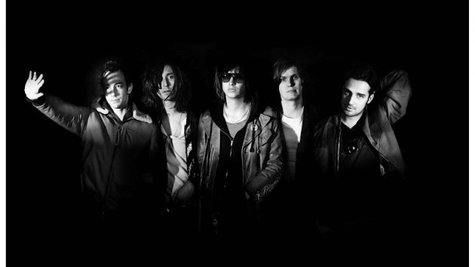 While The Strokes refused to tour or do any press to promote their fifth studio album, Comedown Machine , guitarist Albert Hammond Jr. says that all is well with the group, and that he's confident that the guys will get back together and do something again soon.
"At some point we will do something and we will speak about it wholly and it will feel good," he tells NME . "The Strokes are always…going to have something. I'm not saying that's the word from the band, just that's how I look at it, how it feels -- like we've gone past the point of not doing stuff."
Comedown Machine debuted at #10 on the Billboard 200 albums chart its first week out, with 41,000 copies sold, according to Nielsen Soundscan. Comedown Machine's one-week sales figure marks the smallest debut for the band since their first album, This Is It , was released in 2001. The Strokes' previous release, 2011's Angles , debuted at #4 on the tally, selling 89,000 copies its first week out.
Copyright 2013 ABC News Radio