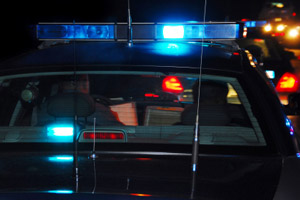 SUPERIOR, WI (WTAQ) - Police in Superior said a tip helped them find a man suspected of beating and robbing an 84-year-old woman at her home.
Officers said they received multiple tips about the incident – including one who had just spotted a vehicle that was described by police as a possible get-away car.
Officers found the car Monday morning – and when they tried to stop the driver, a short chase ensued. The suspect reportedly hit two parked cars before colliding into TLK Industries. The building received minor damage, while the struck vehicles had moderate to major damage.
A 47-year-old man was treated at a hospital for minor injuries from the crashes, and was then taken to the Douglas County Jail. Charges are pending.
In Sunday's original incident, the 84-year-old woman answered her door when she was immediately struck in the face. Police said he took money and several other items before driving away.