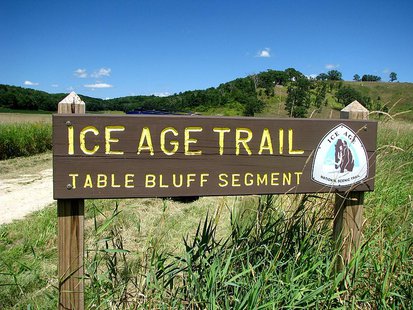 WASHINGTON COUNTY, WI (WTAQ) - Slowly but surely, construction continues on Wisconsin's Ice Age Trail.
The trail's alliance plans to build another two-and-a-half mile stretch in Washington County starting a week from Wednesday. It's seeking at least 100 volunteers for the work.
The new path will run between the Milwaukee River and Highway 45 northwest of Milwaukee. When it's finished, it will provide 36 uninterrupted miles of hiking in the region.
The Ice Age Trail will run for 1,100 miles throughout Wisconsin once it's finished.
It's one of 11 nationally-designated scenic trails across the country.
Almost 650 miles have been completed – over half the total project. Earlier this month, a new five-and-a-half mile stretch was opened northeast of Wausau in Marathon County.