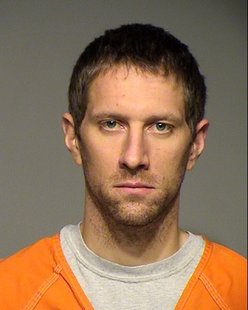 MILWAUKEE, Wis. (WSAU) - The Iraq war veteran that killed his wife last Christmas Eve has no chance of parole for 35 years. 30-year-old Benjamin Sebena admitted killing his wife Jennifer while she was on patrol as a Wauwatosa police officer.
Judge David Borowski acknowledged the defendant's service, and his remorse but told him he has psychological trauma that may be distorting his view of reality. Borowski called it a "twisted, twisted act" and told Sebena he "took from this earth the person who probably loved you more than anyone."
Sebena did apologize to Jennifer's family during the sentencing.
He won't be eligible for extended release until he's 65-years-old.
Judge Borowski spoke for about an hour before passing sentence, saying this was one of the worst cases that has ever been brought before a Milwaukee County court.
Nearly forty of Jennifer Sebena's fellow Wauwatosa police officers were in the courtroom during the sentencing.