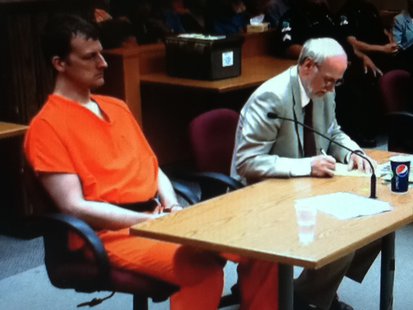 RIVER FALLS, WI (WTAQ) - A public reception will be held in River Falls Friday evening, where people can see over 100 works of art made by three young girls who were killed by their father.
Jessica Schaffhausen says the display shows the talents of 11-year-old Amara, 8-year-old Sophie, and 5-year-old Cecilia.
Their grandmother, Becky Stotz, said the framed art works make her feel, "like they're right here with me." Jessica Schaffhausen said Sophie was especially talented – and she could have put on her own art shows had she been given the chance.
Among other things, Sophie took a cave painting and crinkled the paper so it looked like a rock wall. That work and others will be sold in a silent auction through August 21st – the proceeds of which will help a new playground to be constructed in the girls' honor.
The daughters were killed last July by Aaron Schaffhausen. He was recently sentenced to three life terms for the slayings.
Friday's art reception is from 4 to 8 p.m. at Gallery-120 in River Falls.