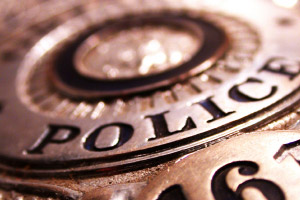 WALWORTH COUNTY, WI (WTAQ) - The chief prosecutor in Walworth County has cleared three sheriff's deputies of wrongdoing after they shot a 39-year-old Elkhorn man to death in June.
District Attorney Daniel Necci ruled Wednesday that officers Garth Frami, Wayne Blanchard, and Jeffrey Shaw acted in self-defense when they shot at Jeremiah Krubert.
His family said Krubert had previous struggles with mental illnesses.
The DA said Krubert attacked her mother's boyfriend with a pipe, and stole deputy Todd Neumann's squad car after the officer tripped during a confrontation. Krubert crashed the car in a farm field, and ignored requests from the three pursuing officers to drop a gun he found in the squad car.
He was loading the weapon when he was shot by the three officers.
It was the second time the DA found Blanchard justified in shooting a suspect. He also killed 22-year-old John Brown in May of 2012.
Brown's mother has sued Walworth County for that incident.