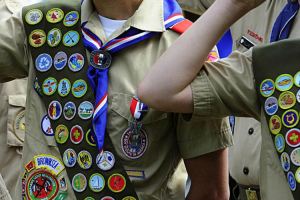 ALTOONA, Wis. (WSAU) - Boy Scout Troop 90 will need a new home by the end of the year. That's because St. Mary's Catholic Church in Altoona, near Eau Claire, is not pleased with the Boy Scouts of America's decision to allow openly gay boys to join the group starting next year.
The church's pastoral council recommended severing ties with the scout troop after hosting them over over twenty years. St. Mary's pastor Rev. Derek Sakowski says he has not made a final decision yet. Sakowski told the Eau Claire Leader Telegram newspaper he plans to meet with parents of the scouts before making a final decision.
Scoutmaster Bob Thill confirms the church is uncomfortable with the scouts new policy on gay boys, and he's hopeful church officials let the troop stay. They are looking for a new site in case they need it.
The Diocese of La Crosse has not issued any new policies about churches sponsoring Boy Scout troops. The Diocese is leaving that decision up to the local parishes.