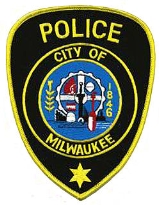 MILWAUKEE, WI (WTAQ) - Milwaukee police officers will get an extra half-million dollars to work overtime, after a rash of shootings that killed or injured 18 people in the city since last Friday.
Mayor Tom Barrett announced the emergency funds this morning – and he asked the state to match it.
Barrett said he wants Governor Scott Walker to call a special legislative session to act on a proposal that the mayor and Police Chief Ed Flynn announced on Monday.
They want mandatory prison sentences of at least three years for those convicted of illegally possessing firearms.
Senate Republican Alberta Darling of River Hills said she's drafting such a bill.
Mayor Barrett said he also wants to prevent criminals from getting concealed weapon permits, if they're convicted of at least three misdemeanors within a period of five years.
In Barrett's words, "How much longer can we wait until there is responsible gun legislation in the state of Wisconsin."
Walker has said he's open to prison sentences for illegal gun possession – but he has not said if he'll call a special session.
Four people were shot in Milwaukee during a two span Tuesday afternoon. Two of them were being robbed.