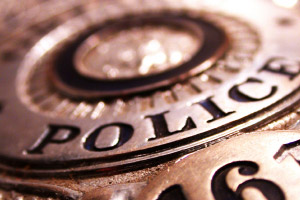 MILWAUKEE (WTAQ) - Two Milwaukee police officers who reportedly allowed a robbery suspect to collapse and die in their custody are also named in an investigation involving alleged illegal strip searches.
The Journal Sentinel reported Friday afternoon that Jeffrey Cline and Gregory Kuspa are named in both cases.
The strip searches reportedly involved officers checking suspects' cavities for hidden illegal drugs. That probe continues.
The paper said Cline stood by while another officer conducted a strip search, about a week after Derek Williams' death.
Police and prosecutors have re-opened their investigations into the death of the 22-year-old Williams. He was a robbery suspect who lost consciousness and had trouble breathing for almost eight minutes before he collapsed and died in police custody in July of 2011.
Initially, the officers were found to have acted properly – but after the Journal Sentinel released a video of Williams in the squad car, authorities are revisiting their findings.
Also, Milwaukee County Medical Examiner Brian Peterson said he did not review police reports or the video before his initial ruling that Williams died from natural cases. That was changed to homicide after the video came out.
And this week, Peterson said he would have a panel of pathologists review all deaths in police custody – and require the medical examiners to obtain police reports and other documents before making their rulings.