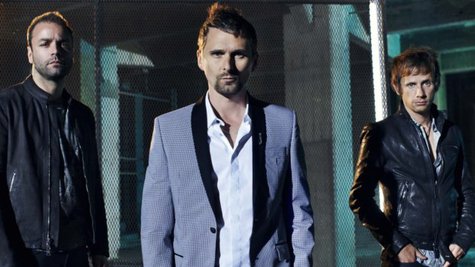 In addition to experiencing tracks from the Muse 's upcoming album, The 2nd Law , fans who attend the band's upcoming world tour can expect to take in an amazing stage show as well.
"On stage we're going to have these huge upside-down pyramid which can turn itself inside out," drummer Dom Howard tells BBC News . "It represents the power hierarchy turned on its head." Howard adds that there will also be "dancing aliens" and some epic fight scenes. "I'm going to do some kung fu and fend off some businessmen, who are losing their minds as they realize they've lost everyone's money," he reveals.
In other Muse news, the band has posted a stream of every song from The 2nd Law on iTunes , where it'll remain from now until the album's release date this coming Tuesday.
Copyright 2012 ABC News Radio