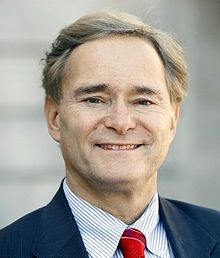 MADISON, WI (WTAQ) - Members of the Wisconsin Economic Development Corporation's board of directors said they were kept in the dark about a harsh criticism given to the agency by the federal government.
The Wisconsin State Journal dug up a report from the U.S. Department of Housing and Urban Development, which said the state's job creation agency mishandled federal funds in several ways.
The letter was sent August 16th, and state Administration Secretary Mike Huebsch replied on September 12th. The development agency's board met 8 days later – but not a word was given to members about the matter. And a Democratic lawmaker who's on the board is upset.
Stevens Point Senator Julie Lassa said it's inexcusable that the HUD's letter was not shared with the board. She said the board is supposed to provide an oversight of tax dollars – but they can't do it if the staff withholds important information.
Assembly Democratic leader Peter Barca confirmed that the board was not told about HUD's concerns. Agency spokesman Tom Thieding had no immediate comment. An administration official said the state was working with HUD to resolve the issues involving mishandled funds.
HUD said the state failed to check the financial conditions of two companies which got almost $1.5 million in federal grants. The report also said 11 of 20 block grant loans since 2011 were forgivable, in violation of state policies that allow such conditions only in extreme circumstances.
Also, HUD said the state gave out $20,000 per job to Kapco of Polk County – twice as much as its policies allow. And HUD questioned an $8.6 million withdrawal of federal block grant funds by a former controller in the state's Economic Development Corporation to pay for various projects at the end of 2011.