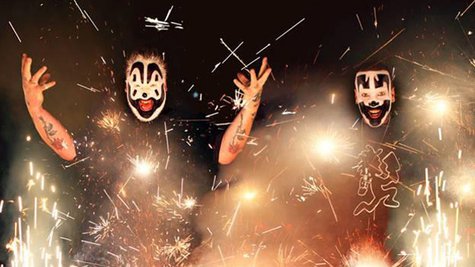 The Insane Clown Posse is taking on the FBI. The hip-hop duo has announced on their website that they're suing the FBI because the agency listed their fans -- known as Juggalos and Juggalettes -- as a gang in its 2011 National Gang Threat Assessment.
A statement from the Insane Clown Posse and their record label's legal counsel claims the FBI failed "to produce any documentary evidence in support of the FBI's classification of the groups' fan base."
The group maintains on their website, "We are not a gang! We are a family!"
Copyright 2012 ABC News Radio