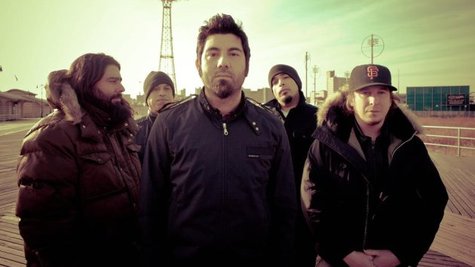 It appears that Deftones fans should be thanking bassist Sergio Vega for the band's upcoming album, Koi No Yokan . Frontman Chino Moreno says that Vega's positive attitude was the inspiration the band needed to begin working on songs for the forthcoming release. Vega joined the veteran act in 2009.
"When he came in, he was excited," the singer tells Rolling Stone . "It's definitely kicked some life into this whole thing, and we really appreciate him for that. If it hadn't been for Sergio as a person, and as the bass player he is, I don't foresee us sitting here right now talking about a Deftones record. He totally invigorated the whole thing, and still continues to every day."
Koi No Yokan is due in stores on November 13. Before the album is released, the band will hit the road for a headlining tour to promote it. That outing begins on October 9 at the Ventura Theatre in Ventura, CA. Scars on Broadway , a side project of System of a Down guitarist Daron Malakian , will support the band on all the dates.
Copyright 2012 ABC News Radio