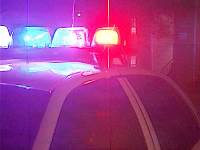 SPRING VALLEY, WI (WSAU) - A man is dead after firing weapons at sheriff's deputies. The St. Croix County Sheriff's Department was called to 2648 Boston Road in the Town of Eau Galle northwest of Spring Valley Saturday at about 7:30 p.m. They had received a report of an armed and possibly suicidal man with a gun. At 9:09 p.m., the man exited the home armed a rifle and two handguns. He fired at least two rounds at officers at the end of his driveway. Three deputies returned fire, fatally injuring him. A squad car was shot, but all three deputies were unharmed.
On Sunday, Sheriff John Shilts identified the man as Patrick McDonnell, who had been drinking. Shilts said he's not sure what triggered the incident, but knows that McDonnell may be involved in divorce proceedings.
The three officers have been placed on standard administrative leave, which is standard practice while other authorities investigate the shooting incident.