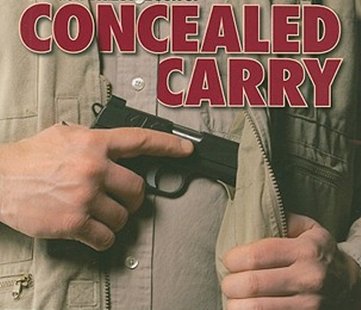 WAUKESHA, WI (WTAQ) - For the second time, Winnebago County's two top prosecutors have been turned down in their efforts to carry concealed weapons in their courthouse.
The Second District Appeals Court in Waukesha ruled Friday morning that the circuit judges in Oshkosh have the authority to prohibit anyone they choose from carrying concealed weapons in their courtrooms.
But District Attorney Christian Gossett and his deputy Scott Cernan say they work in a different building than the courts – and walking to and from each location puts them in danger, so they need to carry the hidden heat. And they say they have the right to do so, because they obtained the state permits required under the Wisconsin concealed carry law which took effect last November.
The Oshkosh judges turned down the prosecutors' requests. So the DA went to the State Supreme Court, and the justices turned down his petition in June without saying why.
Friday, the Waukesha appeals court said the judges can control gun possession in their own courtrooms – and the county's chief judge operates at the pleasure of the Supreme Court.
Among other things, the appeals court also said Gossett and Cernan did not say what grave hardship or irreparable harm they would face from not carrying the weapons.
The attorney for Gossett and Cernan has not commented on Friday's decision.