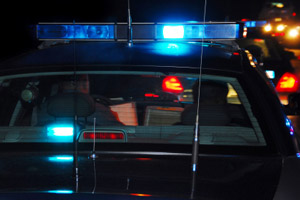 OSHKOSH, WI (WTAQ) - Police in Oshkosh are searching for a suspect in an apparent attempted armed robbery Wednesday.
Cops say it happened just before 6 p.m. at Andy's Beachcomber on Fond du Lac Road.
A man walked into the bar and showed a weapon. FOX 11 reports a bartender said the suspect made everyone put their hands on the bar while he went to the register.
The bartender then said once the suspect opened the till, he left without taking anything.
Suspect is described as a white man in his mid 20's, 5'8" tall with a stocky build. Witnesses say he also had brown hair and a thick moustache.
Anyone with information can call the Oshkosh Police Department at (920) 236-5700.