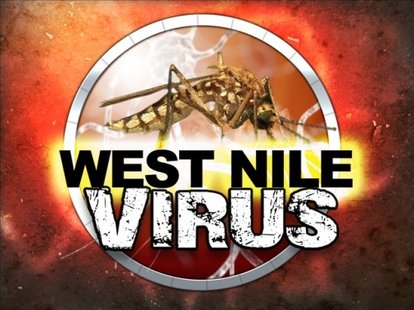 UNDATED (WSAU) More than two dozen Wisconsinites have gotten sick from the West Nile Virus, in what continues to be a bad year for the mosquito-borne illness. The state Health Services Department has confirmed two human cases, plus 23 probable cases that must still be confirmed by the U-S Centers for Disease Control.
Wisconsin has recorded two deaths from West Nile. Both are still being listed as probable cases for the moment. A 78-year-old Greenfield woman is reported to have died from the disease, as well as a 71-year-old woman from Waukesha County. In confirmed, they would be Wisconsin's first human deaths from the West Nile Virus since 2008. Milwaukee County has reported 15 of the human cases, and Waukesha County has had four. Dane County has had two. And Polk, Barron, Dodge, and Kenosha counties have reported one case each. A dozen people in Wisconsin have been hospitalized from the condition.
The virus was also responsible for the deaths of 26 birds in the state as of yesterday.
Other states have had it far worse. Neighboring Minnesota reports 60 cases and one death. The C-D-C reports 134 deaths nationwide due to the West Nile Virus this year.