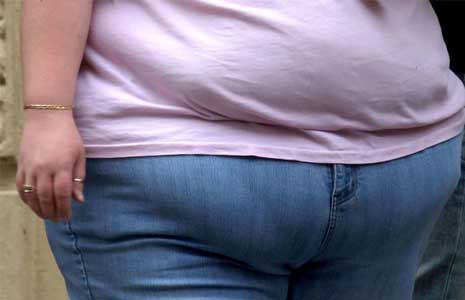 MADISON, WI (WTAQ) - More than half of Wisconsin adults will be obese by 2030, unless something is done to slow the state's obesity rate.
That prediction and others are in a report released Tuesday morning by the Robert Wood Johnson Foundation and the Trust for America's Health.
Almost 28 percent of Wisconsin adults are now considered obese – which means their body mass index is 30 or higher.
The report says Wisconsinites would save almost $12 billion in health care costs if they could reduce their average body mass by 5 percent. If not, they would pay almost 15 percent more in health premiums, co-pays, and taxes to cover the health problems of a rapidly growing number of obese residents.
The Johnson Foundation and the Trust for America's Health says obesity could help cause 708,000 new cases of Type II diabetes over the next two decades – along with 1.5 million new cases of heart disease and strokes.
The report also includes suggestions for reducing obesity rates – like increasing physical activity time in school, and making fresh fruits and vegetables more affordable.
Jeff Levi of the Trust for America's Health says small changes can make a big difference – and policy changes can make healthier choices easier for Americans to make.