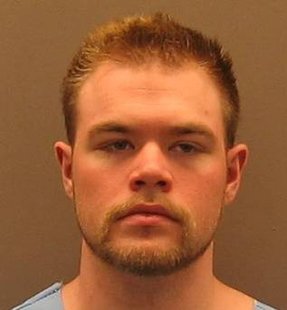 WAUPACA, WI (WTAQ) - A man has been formally charged in connection with the death of his girlfriend at a New London hotel.
24-year-old Kevin Lombard is facing one count each of first-degree reckless homicide and strangulation and suffocation.
On August 12, 2011, Lombard's girlfirend Amelia Schmitz died.
According to the criminal complaint, Lombard told investigators he and Schmitz had stopped at the hotel on the way to his grandparents' home in Eagle River. While in the hotel, Lombard told Schmitz he had slept with his child's mother as well as another ex-girlfriend.
Schmitz became upset and, Lombard said, began screaming and scratching him. Lombard said he tried to quiet her and restrain her by putting her in a headlock. They then fell off the bed and she became limp.
Lombard said he called his mother twice, then called 911.
Lombard had been held in jail on a probation hold. He has an extensive criminal record.
Lombard is due to make his first appearance in court September 27.