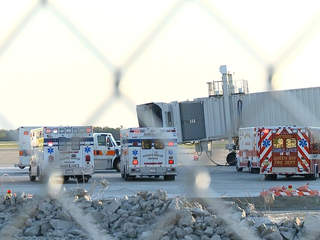 ASHWAUBENON, WI (WTAQ) - More details are coming to light regarding an airplane problem at Austin Straubel International Airport Sunday evening.
A Delta flight en route to Detroit was taxiing when its cabin filled with smoke, according to airport Director Tom Miller. Initially, officials stated the plane took off and had to make an emergency landing.
64 passengers were onboard, along with four crew members when it happened around 4:45 p.m.
Miller says Delta brought in another plane to get those aboard to their destination.
The incident remains under investigation. No cause has been determined yet.