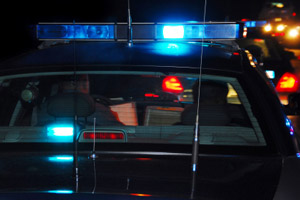 TOWN OF MENASHA, WI (WTAQ) - Town of Menasha police say a man and woman were arrested after refusing to leave a tavern and threatening to shoot an officer early Sunday.
Police responded to the call in the 1100 block of Appleton Road just after midnight for a report of a disturbance in the parking lot.
When cops arrived, workers said a man and woman had gone outside with an open alcoholic drink. The bartender and a patron went outside to check, and the couple started to argue. The man threatened to get a gun and shoot the patron.
Officers cited the man, 53, and the woman, 48, for disorderly conduct.
A taxi had been called to take them away, but when the taxi arrived, the man kept arguing with officers. He then threatened to shoot police, and made a gesture with his fingers in the shape of a gun, saying, "pow, pow."
Police then decided to arrest the man. While he was being arrested, the woman stepped in and tried to prevent the officers from arresting him. Officer finally subdued both and arrested them.
Police referred the man to the district attorney's office for possible disorderly conduct charges. The woman was given a ticket for interfering with officers.