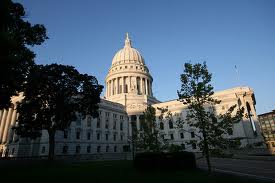 MADISON, Wis. (WSAU) - The Wisconsin Counties Association says if you buy something online, you should have to pay sales tax on the purchase.
The association is calling on county boards to support a resolution urging Wisconsin lawmakers to force the collection of state and local taxes on such transactions. The counties say the issue would most ideally be addressed at the federal level. But, if nothing gets through Congress, they're hoping the Legislature will step in.
The Wisconsin Counties Association calls this a fairness issue which puts companies in this state at a disadvantage when competing with online sellers. The group says that's essentially giving preferential treatment to businesses which aren't even located in Wisconsin.