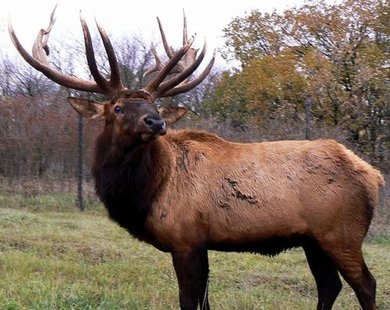 CLAM LAKE, WI (WTAQ) - A tribal elder from the Lac Courte Oreilles shot an elk in northwestern Wisconsin Friday morning, over objections from the Department of Natural Resources.
The elk was shot with a rifle near Clam Lake.
The tribe had submitted an application last Thursday for a ceremonial harvest permit.
The elk is being prepared for a thanksgiving feast and ceremony.
The DNR opposed the tribes' decision to harvest the elk for the ceremony. The state agency has called the decision a setback for the relationship between the two entities.