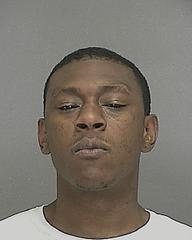 GREEN BAY, WI (WTAQ) - A Green Bay man has struck a plea deal to drastically reduce the charges against him in connection with the drug overdose death of his girlfriend.
In August 2011, Christina Bischoff died of a drug overdose. Prosecutors say afterwards, Roy Tidwell tried to make it look like a suicide.
The two most serious charges, first-degree reckless homicide and mutilating a corpse, were dismissed in the deal.
Tidwell was convicted of obstructing an officer and disorderly conduct.
According to online court records, Tidwell was sentenced to 13 months in jail.