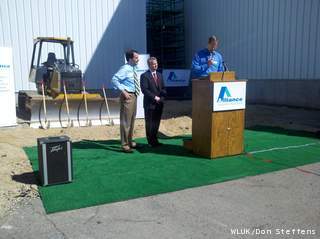 RIPON, WI (WTAQ) - A big laundry company has announced an expansion, which will add 270 new jobs in the coming years.
On Friday, Alliance Laundry Systems unvelied plans for a $23 million plant expansion.
"Alliance Laundry's growth is a Wisconsin success story," said Governor Scott Walker. "This is another example of the positive business climate in the state."
The manufacturer will receive up to $1.5 million in state tax credits for the project.
According to Alliance's website, it is the top commercial laundry manufacturer in the world. Established in 1908, its brands include Speed Queen, UniMac and Cissell.
Expansion is expected to increase small chassis washer and dryer production capacity by more than 40 percent.
Construction is expected to begin this month and be complete by the third quarter of 2013.