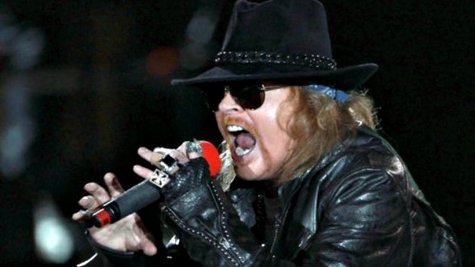 If you're a die-hard Guns N' Roses fan, you have an opportunity to own a piece of the band's official touring equipment, as a variety of items have been put on the auction block at eBay.com . The seller, who goes by the user name dvamp2u, has listed a number of amplifiers, keyboards, guitar effects, pedal boards, props, backdrops, road cases and more, which were used on tour by GN'R over the years.
If you're wondering about the authenticity of the items up for bid, fear not -- Guns N' Roses has posted a note on their official website advertising and linking to the sale.
According to the item descriptions, the GN'R touring crew are selling the equipment in order to "make room for new stuff." While sixteen items are currently up for bids, the band promises that there will be more listed over the next few weeks.
Copyright 2012 ABC News Radio