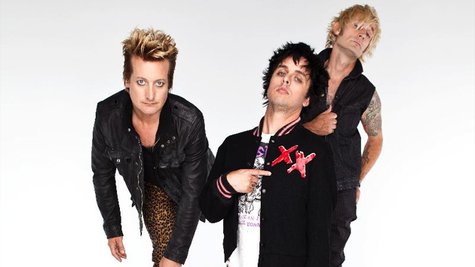 Green Day will be paying a visit to ABC's Good Morning America on Friday. Tune in around 8:30 a.m. ET to see the guys perform tracks from their upcoming album, ¡Uno! , which hits stores on September 25.
After their GMA performance, the band will rock the crowd at exclusive concert to celebrate the launch of a new mobile music streaming service, Nokia Music, at Irving Plaza in Manhattan on Friday night.
In other Green Day news, the guys recently announced that they'll be hitting the road for a North American tour in November. That outing kicks off at the Paramount Theatre in Seattle on November 26, shortly after the second album in the trilogy, ¡Dos! , is released on November 13. The band's final album of the trilogy, ¡Tré! , will be available on January 15, 2013.
Copyright 2012 ABC News Radio