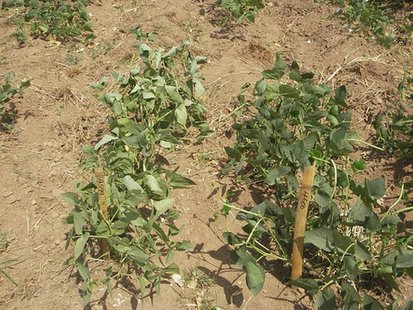 MADISON, WI (WTAQ) - Wisconsin farmers harvested hay from almost 6,300 acres of state-owned lands, under emergency provisions caused by this summer's drought.
Governor Scott Walker agreed to let farmers make hay on state lands, to help them generate much-needed feed supplies for their livestock.
The DNR said it issued 286 hay-making permits, and five emergency grazing permits. Those permits expired at the end of August, to re-grow habitat and create more cover for this fall's hunters.
Meanwhile, the dry conditions continue in spite of more rainfall lately.
For the first time this year, the U.S. Drought Monitor says all of Wisconsin is abnormally dry or worse.
But the "extreme" drought territory in far southern Wisconsin continues to get smaller.
Only 7 counties are in that category. Almost two dozen counties had an extremely drought status earlier this summer.