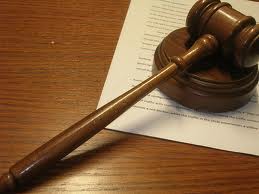 MILWAUKEE (WTAQ) - A Milwaukee man is awaiting his punishment, after he pleaded guilty to selling counterfeit Nike shoes.
U.S. immigration officials said 37-year-old Davion Briant was among five people arrested in an international sales operation of fake Nikes.
Briant entered his plea in Federal Court in Buffalo New York, and there was no immediate word on when he would be sentenced.
Officials said Briant purchased about 4,500 bogus Nikes, and resold them at his retail store in Milwaukee back in 2007.
Prosecutors said a Chinese couple from New York distributed the shoes, after getting them from a large foreign manufacturer. The Immigrations and Customs Enforcement agency said the five were among 26 people arrested in an ongoing crackdown on U.S. trademark laws.
Officials said Nike was among the most aggressive in protecting its brand from fakes – and that firm works directly with police to nail imposters.