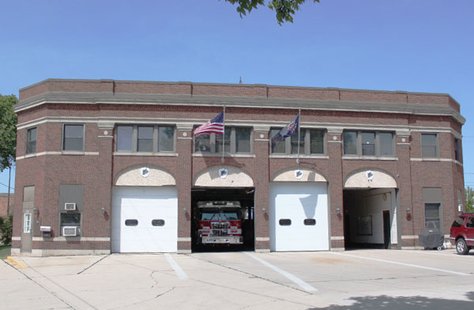 GREEN BAY, WI (WTAQ) - Green Bay's Fire Station # 1 in downtown will remain open after the city took a fine tooth comb to all department budgets.
Last month, a plan proposed by Mayor Jim Schmitt aimed at cutting down on overtime costs across all departments. Part of the plan, under interim Fire Chief Mike Nieft, would have reduced firefighter staffing levels across the city from 42 to 38 and would have closed Fire Station #1.
The Mayor took heat from the fire union along with city council members who felt he overreached his authority in the budget decision. The Mayor said it was his job to keep a balanced budget, and needed to close a projected $700,000 deficit.
The Mayor and city council agreed to come up with a different plan in 30 days.
In that time, all department heads went through their budgets line by line looking at expenses and what was budgeted for. City finance director Dawn Foeller says they don't normally go into that much detail during the year and found the city would be in the black at the end of the year.
The city's hiring freeze was a big part of that, along with a mix of other items like holding off on building maintenance and equipment purchases along with watching overtime.
The fire department is also working on changing a few things in staffing, as well as pushing back training until next year.