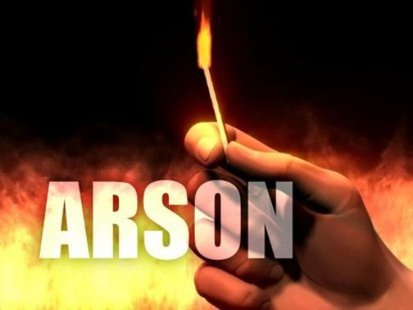 UNDATED (WSAU) A judge in Lafayette County set bond at $1.4-million for two brothers from Argyle accused of burning down a family house and killing three children trapped inside. 32-year-old Armin Wand III and his 18-year-old brother Jeremy both made their first court appearances yesterday on a total of 13 charges of homicide, attempted homicide, and arson.
State prosecutors said Armin Wand was sick of his financial and marital problems – and he wanted to kill his entire family, burn their down their house, and collect on their life-and-renters' insurance policies to get a "fresh start." Authorities said Armin promised to pay his brother $300 of the insurance money to help set last Friday's blaze. Judge William Johnston set bond at $200,000 for each count. Armin Wand's attorney said the bond amount was "unattainable."
Both are due back in court November 13th, when the judge will decide if there's enough evidence to order a trial. Seven-year-old Allen Wand, five-year-old Jeffrey, and three-year-old Joseph were killed in the fire. Armin's wife Sharon remains hospitalized in critical condition, after escaping the home with her two-year-old daughter Jessica. Relatives said Sharon was 17-weeks' pregnant, and the unborn child died as well.
Authorities said Armin Wand tried to push Jessica back into the flames – and he faces two attempted homicide charges for allegedly trying to kill her. Also, Armin is being charged as a repeat offender – with longer sentences if he's convicted – after a misdemeanor battery conviction from 2005. Jeremy Wand is also facing charges filed last month for illegally entering a building and obstructing police.