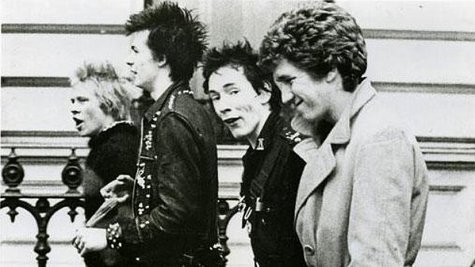 Here's a real treat for Sex Pistols fans. The band has have posted a stream of a long-lost studio demo for " Belsen Was a Gas. " The demo, which features frontman Johnny Rotten , is extremely rare, because Rotten never sang on the only recorded version of the track, which features notorious English criminal Ronald Arthur "Ronnie" Biggs on vocals.
"It really shouldn't have to be said, but that's Sid [ Vicious ] on bass," soundman John "Boogie" Tiberi tells U.K.'s Classic Rock Magazine about recording the demo. "It was very clumsy, no monitors, and sound insulation was non-existent. It was a very nasty, silly little thing that should have ended up on the cutting room floor."
The demo will be included in the 35th anniversary box set of Never Mind the Bollocks, Here's the Sex Pistols , which arrives in U.K. stores on September 24.
Copyright 2012 ABC News Radio