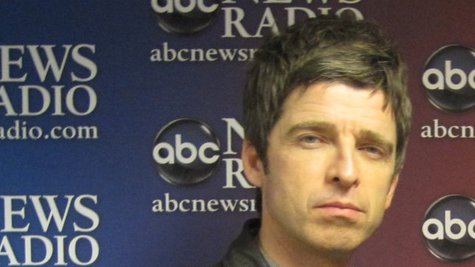 While fans have been mourning the breakup of Oasis for the last three years, former guitarist Noel Gallagher says that he doesn't miss being a part of the band.
"I don't think about [Oasis] too much," Gallagher tells NME Radio . "If it was great I wouldn't have left, if it was all s**ts and giggles then I'd wouldn't be doing this. I don't miss it, I enjoy what I do now."

Gallagher added that being a frontman for his solo project, Noel Gallagher's High Flying Birds , is much more difficult than his previous role in Oasis. "This is a lot harder work than Oasis was, this is very hard on the brain, Oasis was hard on the soul," explains the guitarist. "When I was in Oasis, I'd shuffle on hung over, having been up late, by the time we got to my bits in the set I'd be very warmed up, but now I've got to be on it from the start."

In other Gallagher news, the guitarist will release his first solo live DVD, International Magic Live at the O2 , on October 16.
Copyright 2012 ABC News Radio