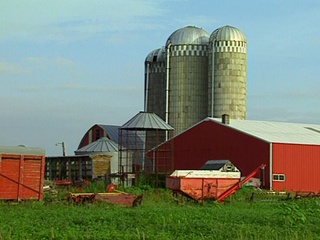 WASHINGTON D.C. (WTAQ) - U.S. Agriculture Secretary Tom Vilsack says Wisconsin dairy farmers would lose a lot if Congress does not approve the proposed five-year Farm Bill by September 30th.
Vilsack tells the Wisconsin Ag Connection, a farm news Web site, that a host of federal farm aid programs will expire at the end of the month if they're not renewed.
Vilsack, a former Iowa governor, says there would be, "no further drought relief, no dairy safety net payments, and no protection for specialty crops." And he said extensions of the Conservation Reserve Program would not happen, either.
GOP House leaders held up the massive federal farm package before leaving on their August recess. They say they're against the proposed spending on food stamps.
Vilsack said he's convinced there would be enough votes to pass the Farm Bill if the present version comes up for a full House vote. He noted that a bi-partisan committee has already endorsed it.
Vilsack said the national farm sector has seen record commodity prices and strong exports in recent years – and he does not want to risk a reversal of those trends.
Vilsack said he was looking forward to a rally in Washington this week, where over 40 farm groups are expected to press lawmakers for action.