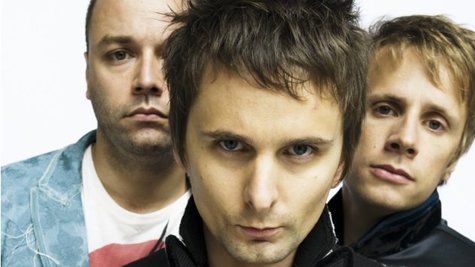 Muse has responded to the $3.5 million copyright infringement lawsuit that was filed against their record label, Warner Music Group, over concepts behind tracks on the band's 2009 album, The Resistance .
In a statement provided to ABC News Radio, a rep for Muse denies charges by a Texas man who is accusing the band of stealing the idea for his "cinematic science-fiction rock opera," Exogenesis , and using it on The Resistance .
"The claim is complete nonsense, and is categorically denied," reads the statement. "It appears to be based on a 'screenplay' which the band never received or saw, produced by someone the band has never heard of. It speaks volumes that the album in question was released a full three years ago, and yet this is the first that has been heard of these groundless allegations."
Austin, Texas-based attorney Robert Kleinman told ABC News Radio on Monday that he filed the lawsuit in federal court in Manhattan last week on behalf of his client, Charles Bolfrass . Kleinman says that Bolfrass pitched Exogenesis to Muse in 2005, supplying them with a binder that included a screenplay, storyboards and about 1,000 pages of supporting material. The attorney says Muse rejected Bolfrass' ideas, but copied concepts from Exogenesis for their songs "Exogenesis I," "Exogenesis II" and "Exogenesis III," which appear on The Resistance . The lawsuit also alleges that the image from The Resistance 's cover artwork was stolen from Bolfrass' Exogenesis storyboards.
Bolfrass is suing Warner Music for copyright infringement, unfair trade practices and unfair competition.
Copyright 2012 ABC News Radio