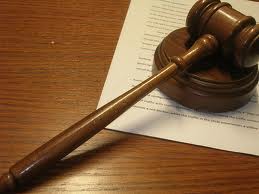 MILWAUKEE (WTAQ) - A Milwaukee judge has announced his retirement, after his son was charged with killing a woman during the Labor Day weekend.
32-year-old James Donegan is accused of stabbing and strangling 45-year-old Teresa Boone in Milwaukee's Kilbourn Reservoir Park on September 2nd.
Two days later, Circuit Judge Thomas Donegan wrote Governor Scott Walker to say he'll retire effect November 30th. The letter was made public Monday, after the governor sought candidates for Donegan's replacement.
Donegan – a circuit judge in Milwaukee for 20 years – did not mention his son's criminal charges in his letter. He did say he wants to devote more time to making contributions for the community.
Donegan said he spent about half his time in Milwaukee Children's Court, and it gave him the best opportunity to help people make changes for the better.
Donegan's son James is jailed under a quarter-million dollar bond, and he's undergoing a mental evaluation. The judge has said that James has suffered from a mental illness – and recently, he had not been taking his medications.