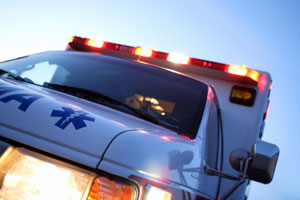 STOUGHTON, WI (WTAQ) - A chemistry teacher and four students were sent to a hospital Monday morning, after a science experiment failed to go off as planned at Stoughton High School.
The 45-year-old female teacher was taken to UW Hospital in Madison with burns. Four students were taken to the Stoughton Hospital.
School officials said 10 classrooms in the high school science wing were evacuated – and the chemistry classroom would stay closed until it could be cleaned, and the air quality becomes acceptable again. Other parts of Stoughton High School remained open.
Officials did not give immediately give condition reports on those hurt. The incident happened around nine this morning.