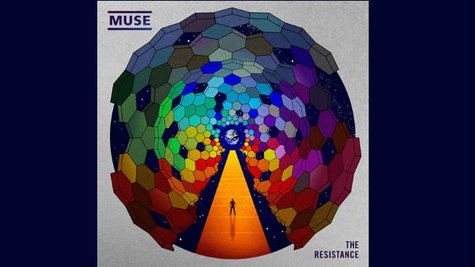 Muse 's record label, Warner Music, has been slapped with a $3.5 million lawsuit over concepts behind tracks on the band's 2009 album, The Resistance .
Austin, Texas-based attorney Robert Kleinman tells ABC News Radio that he filed a lawsuit against Warner Music in federal court in Manhattan last week on behalf of his client, Charles Bolfrass , who is accusing Muse of stealing the idea for his "cinematic science-fiction rock opera," Exogenesis , and using it on The Resistance .
Bolfrass is suing Warner Music for copyright infringement, unfair trade practices and unfair competition. Contrary to other online reports, Kleinman confirms to ABC News Radio that Muse is not named as a defendant in the lawsuit.
Kleinman says that Bolfrass pitched Exogenesis to Muse in 2005, supplying them with a binder that included a screenplay, storyboards and about 1,000 pages of supporting material. The attorney added that while Bolfrass says Muse rejected his ideas, he is claiming that the band copied concepts from Exogenesis for their songs "Exogenesis I," "Exogenesis II" and "Exogenesis III," which appear on The Resistance . The lawsuit also alleges that the image from The Resistance 's cover artwork was stolen from Bolfrass' Exogenesis storyboards.
An ABC News Radio request to Warner Music for comment went unanswered as of Monday afternoon.
In other Muse news, the band will take the stage later this month as part of the iTunes Festival. The guys will perform at London's Roundhouse on September 30, just two days before the release of The 2nd Law . You'll be able to check out the band's full performance at the event for free: iTunes will be offering live and on-demand HD video streams via the iTunes Festival App or the iTunes Store.
Copyright 2012 ABC News Radio