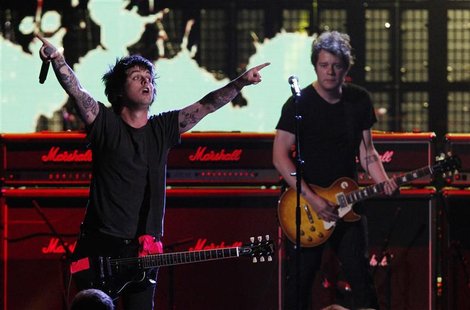 ASHWAUBENON, WI (WTAQ) - The Green Bay-area is about to get a visit from the band Green Day.
Green Day is scheduled to play the Resch Center on January 7, 2013 as part of the band's ¡UNO!, ¡DOS!, ¡TRÉ! Tour.
The tour comes as the band is promoting its latest trilogy of albums, Green Day ¡Uno!, Green Day ¡Dos!, and Green Day ¡Tré!.
Tickets to the show cost $29.50 and $54 and go on sale Saturday at 11 a.m. They are available at all Ticket Star locations, by phone at 1-800-895-0071 and online at the Resch Center's website .
Fans who buy tickets online will receive one free digital download of Green Day ¡Uno!.
Members of the Idiot Club, Green Day's fan club, can pre-order tickets at 10 a.m. Wednesday. Click here to learn more about the club and buying tickets.